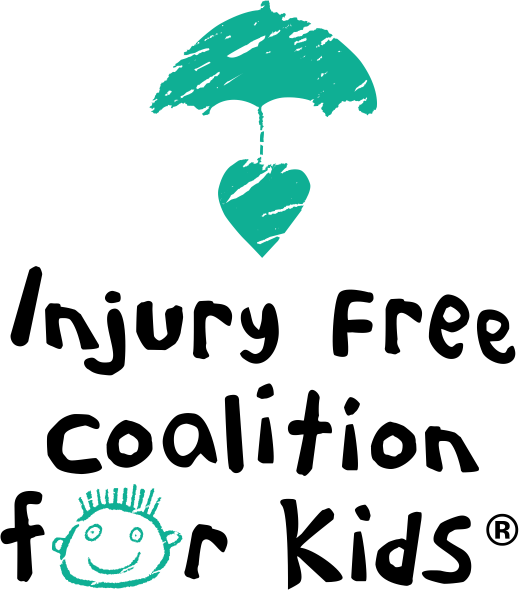 Call for Abstracts
2013 Forging New Frontiers:


Meeting the New Challenges in Childhood Injury Prevention
Injury Free Coalition for Kids®
18th Annual Conference
Forging New Frontiers, the annual conference of Injury Free Coalition for Kids®, has become a valuable meeting to foster collaborative research, develop best practices and address challenges in the field of injury prevention.
The objectives of the 2013 Annual Conference are to provide participants with an opportunity to:
Study and encourage research in the field of injury prevention.
Learn about designing, planning and building healthy communities.
Share and explore challenges and successes in community-based injury prevention programming with a goal of helping trauma centers develop and improve injury prevention programs.
Share information about innovative injury prevention best practices.
Describe how trauma centers can develop and evaluate community-based injury prevention programs.
Identify opportunities for multi-city projects and research as well as opportunities to learn more about translating research into practice in minority and resource-limited communities.
Revitalize their creative energies in order to continue to innovate and sustain healthy communities.
Call for Abstracts
Abstract deadline has been extended to June 15, 2013!
Injury Free Coalition for Kids® is accepting abstracts for the 2013 Forging New Frontiers Conference to be held November 8th-10th at the Embassy Suites Hotel in Fort Lauderdale, Florida.
All abstracts on the topics of intentional and unintentional injury prevention will be considered for podium presentation. Presented abstracts may be invited by the Program Committee to submit to a supplement edition of the Journal of Trauma, Infection and Critical Care.
Three types of Abstracts will be accepted:
Original research: explores specific research question, study designed by investigator, results support or discount research question, interventional studies, can be secondary analysis of pre-existing study data, can be analysis of large databases, may use quantitative, qualitative or mixed methodology, single or multi institutional studies.


Program Description: describes a specific injury prevention program, should describe population it serves, components of program, funding sources and other resources needed to replicate, describes challenges and opportunities.


Program Evaluation: examines the impact of a specific program, describes success and failures, uses process measures and optimally outcome measures based on the population served, can use quantitative, qualitative or mixed methodology.


Submitted abstracts should be no more than 500 words total. The abstract body should include the following sections:
Background: The background should include the context, purpose or objectives of the study or program and its relevance to the audience.
Methods: The methods section should concisely explain how the study or program was conducted and analyzed, and should include the number of participants enrolled and how they were selected.
Results: The results should indicate key findings of the research or program.
Conclusions: The conclusions should emphasize the relevance of the findings to the field of injury prevention.
Learning Objectives: This section should include three points that participants will learn during your presentation.
Deadlines
All abstracts must be submitted by 11:59pm (EDST), June 15, 2013, through the Injury Free website, www.injuryfree.org.
Notification of abstracts selected for presentation will take place by June 30, 2013.
Failure to follow abstract instructions may be cause for rejection. Abstracts will be acknowledged electronically within 48 hours. If you do not receive acknowledgement, then your abstract has not been received. For those and other questions, please call 816-651-7777.
Accreditation Statement
This activity has been planned and implemented in accordance with the Essential Areas and policies of the Accreditation Council for Continuing Medical Education through the joint sponsorship of Cincinnati Children's Hospital Medical Center and The Injury Free Coalition for Kids. Cincinnati Children's is accredited by the ACCME to provide continuing medical education for physicians. This activity has been approved for AMA PRA Category 1 Credit(s)™.
Disclosure Statement
Cincinnati Children's requires all clinical recommendations to be based on evidence that is accepted within the profession of medicine and all scientific research referred to, reported or used in support of or justification of patient care recommendations conform to the generally accepted standards of experimental design, data collection and analysis. All faculty will be required to complete a financial disclosure statement prior to the conference and to disclose to the audience any significant financial interest and/or other relationship with the manufacturer(s) of any commercial product(s) and/or provider(s) of commercial services discussed in his/her presentation and/or commercial contributor(s) of this activity.
Abstract Submission