Kari Hess, MBA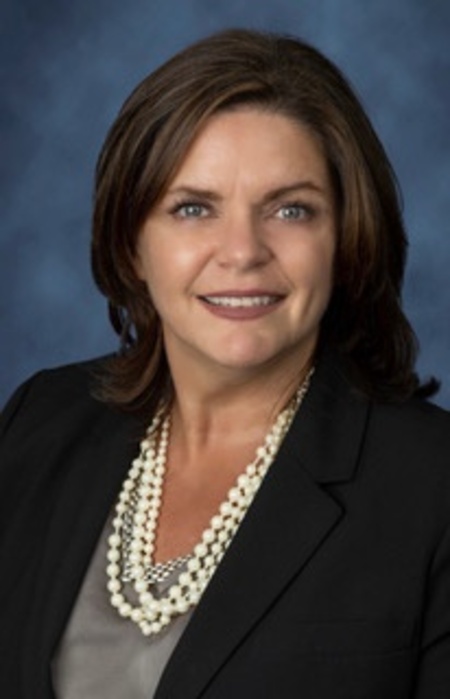 Job Title:
Director, Business Development Holtz Children's Hospital, The Women's Hospital at Jackson & Injury Free Coalition
Biography:
Kari A. Hess is a highly accomplished professional with over 25 years of experience in relationship management, program development, and strategic planning. She holds a double major in Marketing and Communications from Messiah College and an MBA with a concentration in Healthcare Management from DeSales University.
Originally from Pennsylvania, Kari began her career at the Educational Foundation of the Pennsylvania Chamber of Business and Industry, the state's premier lobbying organization. There, she honed her skills in relationship development, persuasion, and event management, establishing a strong foundation for her future endeavors.
Driven by her passion for healthcare, Kari embarked on a new path within the industry and spent the next two decades holding various positions in business development and administration. Throughout her career, she received Leadership awards for her exceptional efforts in regional program expansion. Notable achievements include her instrumental role in developing and growing a pediatric heart transplant program from inception to fruition, as well as leading extensive and highly specialized recruitment campaigns.
Beyond her professional accomplishments, Kari has always been dedicated to volunteer work and community service. She has served on the boards of directors for several local and regional organizations, including the Greater Hollywood Chamber of Commerce, the Broward County YMCA, and The Miracle League—a baseball league for children of varying abilities—which holds a special place in her heart. Additionally, Kari actively contributes to the South Florida animal rescue community, demonstrating her commitment to making a positive impact in the lives of others.
Currently, Ms. Hess holds the position of Director of Business & Physician Development for Holtz Children's Hospital and The Women's Hospital Center at Jackson in Miami, FL. In this role, she continues to leverage her extensive experience and expertise to drive strategic growth and forge valuable partnerships within the healthcare industry. Kari's remarkable career journey and unwavering dedication to her profession and community have established her as a respected leader and advocate in healthcare management. She remains committed to making a difference in the lives of patients, families, and organizations she serves.
Contact Information
Email Address:
kari.hess@jhsmiami.org
Phone Number:
(305) 585-3703
Mailing Address:
1611 NW 12th Ave, Miami, FL 33136