New York (Harlem) Directors
Contact Info
Mapping address: 506 Lenox Ave, New York, NY 10037
New Program
Program Title:
Description:
Contact information:
Arthur Cooper, M.D.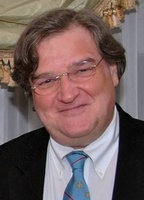 Job Title:
Medical Director
Biography:
Doctor Cooper was born in Brooklyn, New York in 1949. He obtained his baccalaureate at Harvard College and his doctorate at the University of Pennsylvania School of Medicine. He was trained in general surgery at the Hospital of the University of Pennsylvania and in pediatric surgery and surgical critical care at the Children's Hospital of Philadelphia – and is certified by the American Board of Surgery in all three specialties. He is currently Associate Professor of Clinical Surgery at the Columbia University College of Physicians & Surgeons – from which he also holds a master's degree in human nutrition – and is Director of Pediatric Surgical Services and Director of the Trauma Center for the Columbia University Affiliation at Harlem Hospital Center. He is a member of numerous professional and academic societies, has edited six books and written more than one hundred fifty scientific articles, textbook chapters, and policy statements, serves on a variety of national and regional expert and advisory committees, and is a recognized authority in the fields of pediatric surgical nutrition, critical care, trauma, and emergency medical services for children – particularly pre-hospital emergency care and trauma systems development – as well as physical child abuse, and the surgical care of children with human immunodeficiency virus infection.
Contact Information
Email Address:
ac38@columbia.edu
Phone Number:
(212) 939-4003
Mailing Address:
Harlem Hospital Center
Department of Surgery
506 Lenox Avenue, Suite 11-103
New York, NY 10037
Landon Wickham
[photograph here]
Job Title:
Communications Coordinator
Biography:
Mr. Landon Wickham, Jr. is the Director of the New York Cyclist/Urban Youth Bike Corps Project. He brought together his interest in cycling, youth development, and community work in 1989 as a volunteer with the Harlem Hospital Injury Prevention Program, the organization which would eventually develop into the Injury Free Coalition for Kids of Harlem. Soon after his involvement, he proposed opening an earned income program, the Urban Youth Bike Project. Its a program that educates and trains young people while promoting cycling and bicycle safety. The project has a mentoring component where young people work in a bike shop and on the safety program with Mr. Wickham. Together they offer cycling opportunities in and out of urban areas. Mr. Wickham also offers and participates in bike safety rodeos. His efforts with the Harlem Hospital Injury Prevention Program and the Injury Free Coalition for Kids turned bicycle helmet awareness into state law. In addiiton to his work with bicycle safeyt, he also works with motor vehicle safety. He is a level three certified child passenger safety seat installation technician and he opened New York City's first Child Passenger Safety Seat Inspection Station. It is located inside the Urban Youth Bike Project, the coalitions community bike shop and store.
Contact Information
Email Address:

Phone Number:
(212) 864-4449
Mailing Address:
Harlem Hospital Injury Prevention Program
506 Lenox Avenue, Suite 17-103
New York, NY 10037
New Person
Name:
[photograph here]
Job Title:
Biography:
Email Address:
Phone Number:
Mailing Address:
List with speakers: yes / no
Answer questions by phone / email: yes / no
Available to speak onsite: yes / no
List with directors: yes / no