Injury Free Founder Receives Award from NY Hospital Association and Academy of Medicine
February 5, 2008 - Injury Free Coalition for Kids National Office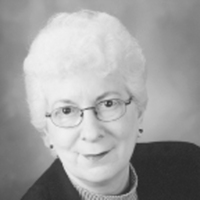 Barbara Barlow, MD is scheduled to receive the Fifth Annual Lewis and Jack Rudin New York Prize for Medicine and Health. The award was established by The New York Academy of Medicine and Greater New York Hospital Association to create a forum for distinguished members of the New York City biomedical community to receive recognition from their colleagues and peers in the health care professions and to provide them with an opportunity to share information regarding their innovative research for addressing pressing health care issues facing New Yorkers. Dr. Barlow will use the evening to talk about the "Journey to Injury Free."
Dr. Barlow is the Director of Surgery at Harlem Hospital Center. Since she founded the Coalition for Kids more 16 years ago, she has helped to cut the childhood injury rate in Harlem more than 65 percent. She will tell the story of the organization at this year's celebration.
The academic medicine and research community of New York City includes the largest concentration of talented and experienced researchers, educators, and clinicians in the world. In addition to providing high-quality clinical care on a daily basis to patients in the New York area and worldwide, these dedicated professionals engage in important biomedical and clinical research that advances the practice of medicine today, and in medical education and training that develops the physicians of tomorrow.
More information about the award can be found on the New York Academy of Medicine's award announcement page.
###
Estell Lenita Johnson
estelljohnson@msn.com