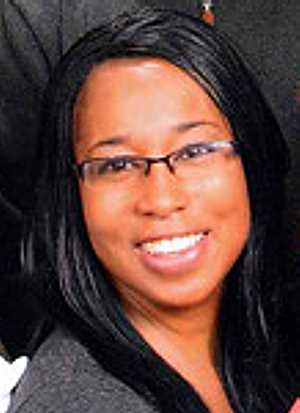 Dawne Gardner, MBA
Program Coordinator
Injury Free Coalition for Kids of Cincinnati
Cincinnati, Ohio
Dawne Gardner, MBA, of Cincinnati Children's Hospital Medical Center and the Comprehensive Children's Injury Center (CCIC) was named as the Injury Free Coalition for Kids Program Coordinator of the Year. She received the award at the Coalition's annual Forging New Frontiers Conference in Ft. Lauderdale, December 5-7, 2014. The Injury Free Coalition for Kids is a national association of injury prevention programs and centers located in 39 general and pediatric level one trauma centers across the country. Using research, advocacy, and education, Injury Free works to improve the health and safety of children and their families. The organization's efforts are concentrated in neighborhoods with the highest rates of injury and health-related problems. The national Program Coordinator of the Year award recognizes an individual who has developed and implemented local or statewide Injury Free programming and/or policy initiatives that have resulted in improved outcomes.
Receiving her MBA in 2013 from Thomas More College, Ms. Gardner has used her education and knowledge of community engagement to help develop and implement community outreach that has measurably decreased the frequency of pediatric home injuries treated in local emergency rooms. In addition to her home safety programming she has organized and successfully built six Injury Free playgrounds in various Cincinnati neighborhoods and led multiple bike, pedestrian, playground, poison and child passenger safety initiatives both in the community and in the hospital setting. As Coordinator of Injury Free-Cincinnati, she has helped the coalition receive several awards for exemplary collaborative efforts including the Presidential Partnership award from the Cincinnati Recreation Commission, the CyberStars Partnership Award, the Corporate Community Partnership Award from the City of Cincinnati and most recently, the Ohio Injury Prevention Partnership (OIPP) Promising Practice Award which recognizes outstanding community-based interventions aimed at reducing the incidence of injury and violence in Ohio.
"I was so thrilled to hear that Dawne won the award," said Wendy Pomerantz MD, Injury Free Cincinnati Co-Principal Investigator. "I was not surprised that she won as she is so well deserving. She was up against some fabulous competition which makes her winning even more special." Dr. Pomerantz went on to say Dawne is the backbone of Injury Free Cincinnati, and that the site could not do what it does without her. "She is the nuts and bolts of the organization here and takes care of all of the details of what we do. I could not ask for a person more devoted to what she does!" Dr. Pomerantz concluded.
Ms. Gardner has been an Injury Prevention Coordinator for CCIC at Cincinnati Children's Hospital Medical Center taking pride in coordinating Injury Free Cincinnati since 2008. Her interest in helping to reduce the rate of unintentional pediatric injury among children living in Cincinnati communities is described by many as being inspiring. With a passion for keeping children "injury free", she is always on the job and devoted to meeting the challenge of effectively educating and providing the necessary resources needed to keep children safe in the places they live and play.
Dawne enjoys spending time with family, coaching, cheerleading, teaching Vacation Bible School at her church and is currently putting her injury prevention knowledge and Ohio Certified Child Passenger Safety Technician certificate to personal use with her eight month old grandson. As the daughter of a special education school teacher and an Assistant Chief for the Cincinnati Fire Department, Dawne Gardner has been exposed to the concept of helping others for as long as she can remember.
###
Injury Free Coalition for Kids®

The Injury Free Coalition for Kids is located in the Columbia University Medical Center for Injury Epidemiology and Prevention. It is among the country's most effective injury prevention programs. Injury Free is comprised of hospital-based, community-oriented injury prevention sites whose efforts are anchored in research, education, and advocacy. Located in all of the countries Federal Trauma Regions, there are 39 sites across 30 states and one international site in Ontario Canada. Each site is housed in the trauma center of its participating institution. They are all independent, physician-led programs driven by the Coalition's mission: preventing injury to children. While research determines where the injuries take place and which ones most prevalent and severe, most of the injuries addressed occur in urban environments, and Coalition members work to empower the diverse populations who live there.

Contact Estell Lenita Johnson at estelljohnson@sbcglobal.net