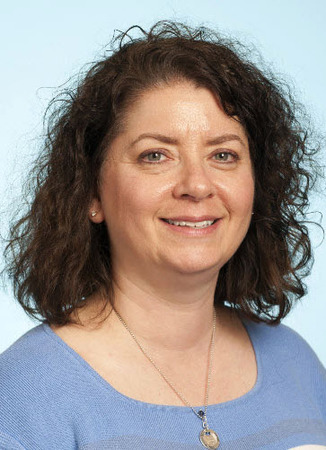 Wendy Pomerantz, MD, MS, FAAP
Professor of Clinical Pediatrics
University of Cincinnati School of Medicine
Pediatric Emergency Physician
Cincinnati Children's Hospital Medical Center
Cincinnati, OH
Wendy J. Pomerantz, MD, received her undergraduate degree from the University of Texas at Austin and her medical school degree from the University of Texas Southwestern Medical School in Dallas, Texas. She completed a pediatrics residency at Children's Medical Center of Dallas, a Pediatric Emergency Medicine Fellowship at Cincinnati Children's Hospital Medical Center and a Master of Science in epidemiology at the University of Cincinnati.
Currently, she has a faculty appointment as a professor of clinical pediatrics at the University of Cincinnati School of Medicine and Cincinnati Children's Hospital Medical Center in Cincinnati, Ohio. Her interests include injury and poison prevention, emergency medical services, ATV and motor bike injuries, education, and geographic information systems.
From the beginning of her career, Dr. Wendy Pomerantz displayed great leadership by graduating Summa Cum Laude with a B.A. in Biochemistry followed by a medical degree and M.S in Epidemiology. Wendy took her education and began applying her knowledge immediately into the field of injury prevention where she quickly became a recognized leader. She continues today to forge her leadership as the co-director of Injury Free Coalition for Kids in Greater Cincinnati and current president of the National Injury Free Coalition for Kids Board. It is in this position with Injury Free that Wendy tackles issues and challenges to help grow and improve the coalition brand. Wendy also holds a leadership position as the co-director of Cincinnati Children's Hospital Comprehensive Children's Injury Center (CCIC), where every day she practices the CCIC's mission to provide the best available care in her position as a pediatric emergency medicine attending physician. Wendy consistently studies the best practices of injury care to share and train other health care professionals, contributes to the development of effective community injury prevention programs, provides insights to advance local pop health initiatives and strives to improve the individual experience of care.
Wendy's leadership extends into the national, hospital and community curriculums she helped developed to promote injury prevention across all platforms. As a mentor, Dr. Pomerantz has helped to develop an advocacy training environment at CCHMC, which places special emphasis on injury prevention practices. It aims to enhance residents' outreach experience and knowledge in academic areas as well as clinical and community settings.
Dr. Pomerantz research spans across multiple mechanisms of injury prevention. She is a passionate expert in her field who freely shares her expertise with others. She is widely published and her work supports improvement in strategies and practices to achieve desirable outcomes for the reduction of unintentional injury among the pediatric population. Always encouraging and mentoring others in the field of research, Wendy generously fosters students' intellectual and professional development and shares the research spotlight with those who share her passion. Wendy dedicates her time, energy and expertise to translational research efforts and effective community endeavors while demonstrating a willingness to collaborate with peers to share knowledge and innovative ideas.
Wendy's innovative efforts benefit the pediatric population and also improved care within "quality" domains (safety, effectiveness, patient centeredness, timeliness, efficiency, collaboration, comprehensive care and equality). She further demonstrates her pursuit of finding "what works" through her active participation in events, internal, external and national committees and local programs, using clinical and community insight to support a culture of innovation.
Wendy's passion for educational creativity and the welfare of students, community and faculty along with her energy, and accomplishments have convinced others how important their leadership is in all areas and all levels of prevention. In many ways Wendy exceeds the challenging requirements and expectations for this Pl award. Her commitment, advocacy, research, mentoring and leadership in the field of injury prevention exceeds 20+ years and her efforts to reduce the rate of unintentional injury within the hospital walls, in the local communities, and on a national platform are never ending. She is a leader every minute of every day amongst residents, hospital staff and the patients and families she provides care for.
###
The Injury Free Coalition for Kids is located in the Columbia University Medical Center for Injury Epidemiology and Prevention. It is among the country's most effective injury prevention programs. Injury Free is comprised of hospital-based, community-oriented injury prevention sites whose efforts are anchored in research, education, and advocacy. Located in all of the countries Federal Trauma Regions, there are 39 sites across 30 states and one international site in Ontario Canada. Each site is housed in the trauma center of its participating institution. They are all independent, physician-led programs driven by the Coalition's mission: preventing injury to children. While research determines where the injuries take place and which ones most prevalent and severe, most of the injuries addressed occur in urban environments, and Coalition members work to empower the diverse populations who live there.

Estell Lenita Johnson
estelljohnson@sbcglobal.net