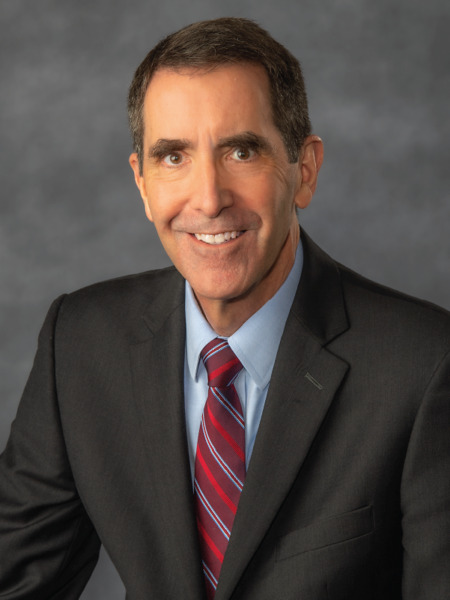 Arthur Kellermann, MD, MPH
Senior Vice President
VCU Health Sciences
Richmond, VA
Arthur L. Kellermann, MD, MPH is senior vice president for Virginia Commonwealth University (VCU) Health Sciences and CEO of VCU Health System in Richmond, Virginia. VCU Health is Virginia's most comprehensive academic health sciences enterprise. The VCU Health brand represents the VCU health sciences academic programs including the schools of Dentistry, Medicine, Nursing, and Pharmacy; and the College of Health Professions. VCU Health also represents VCU Massey Cancer Center and the VCU Health System, which comprises VCU Medical Center (the only academic medical center in Richmond); Children's Hospital of Richmond at VCU; VCU Health Community Memorial Hospital, VCU Health Tappahannock hospital; and MCV Physicians. The clinical enterprise also includes a collaboration with Sheltering Arms Institute for physical rehabilitation services.
Before joining VCU in 2020, Dr. Kellermann served as dean of the F. Edward Hebert School of Medicine at the Uniformed Services University of the Health Sciences (USU) in Bethesda, Maryland. Also known as "America's Medical School," USU serves as the leadership academy for military health and the U.S. Public Health Service. In 2017, he co-edited Out of the Crucible: How the U.S. Military Transformed Combat Casualty Care in Iraq and Afghanistan, published by the U.S. Government Publishing Office.
Prior to joining USU, Dr. Kellermann held the Paul O'Neill-Alcoa Chair in Policy Analysis at the RAND Corporation, an independent, non-profit research organization. For 17 years he was professor of emergency medicine and public health at Emory University, where at various points he served as founding director of the Emory Center for Injury Control, founding chair of Emory's Department of Emergency Medicine and later, Associate Dean for Health Policy at the Emory School of Medicine.
Elected to the National Academy of Medicine in 1999, Dr. Kellermann has served of chaired National Academies committees addressing the prevention and control of violent behavior, the consequences of uninsurance, health promotion, biodefense, and the future of emergency care. From 2013 to 2016, he served on the NAM's Governing Council. Board-certified in internal medicine and emergency medicine, Dr. Kellermann holds career achievement awards from two fields - injury control and emergency medicine.
Over the course of his career to date, Dr. Kellermann has authored or coauthored more than 250 publications on public health, health policy, emergency care, firearm and motor vehicle injury prevention and military health. In 1986, as a Robert Wood Johnson Foundation Clinical Scholar, he published "Protection or Peril?" one of the first epidemiological studies of deaths involving firearms kept in the home, in the New England Journal of Medicine. Over the next 27 years, he made important scientific contributions to our understanding of the epidemiology and prevention of firearm violence and unintentional injuries. His last major firearm injury publication, an editorial in JAMA, was coauthored with his long-time collaborator Dr. Fred Rivara. It is entitled, "Silencing the Science on Gun Research."
The Injury Free Coalition for Kids Pioneer Award is given to an individual who has demonstrated a substantial dedication to the mission of preventing injuries to children and their families. It is designed to honor a person who has been a forerunner in the field of Injury Prevention, one who is an innovator and a calculated risk taker that blazes trails where there have been none, one who does not remain silent when needs are not met.
Recipients are recognized champions and leaders in the field of pediatric injury prevention and have demonstrated their ability to educate and advocate for injury prevention nationally. In addition, honorees of the Pioneer award have recognized systems or practices that have resulted in significant quality improvement, and prosperous operational outcomes.
###