Internal Staff Education and Outreach
Program/Event Details:
Employees will be asked to submit short safety/prevention videos on a topic of their choosing. winner will receive a cash award and the videos will be posted on the hospital's web page on IPD.
Dates and Times:
November 15th submission deadline, winners announced November 18th.
Contact Information
Contact Person: Julie Philbrook
Email: julie.philbrook@hcmed.org
Phone: 16128738500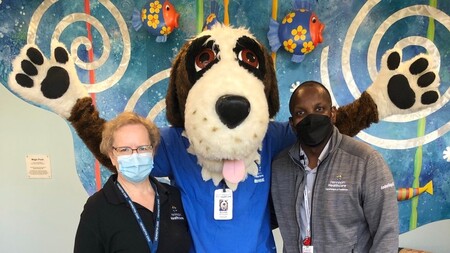 IFCK Staff and Bernie the Rescue Dog star in safety videos
Minneapolis, Minnesota