Community Programs and Events
Program/Event Details:
-We have several opportunities to provide coloring opportunity for kiddos (in green) with our child life partners right outside in our hospital's healing garden. 2 child life staff and 1 Trauma department staff assisted in the activity. Approximately 160 individuals were touched. The event was from 11am-2:30pm. Approximately 150 coloring pages and crayons were distributed.
-We are also doing hourly readings of our earthquake preparedness book (Quake, Rattle & Roll) by the book's author, Santiago Chambers. approximately 75 kids were read the earthquake story. Each child was provided a free earthquake preparedness book. The event was from 9am-1pm.
-To ensure families who are in the various waiting areas, we are doing an IP "on wheels" going to all patient waiting areas to do IP education & coloring for children. 1 Injury Prevention staff and 1 ED staff walked to various waiting rooms and saw approximately 300 patient families. Equipment distributed included Injury Prevention topic brochures, wristbands, masks, and home safety cabinet locks. The event went from 9am-2:30pm
Dates and Times:
November 18, 2021: 9am-2pm
Contact Information
Contact Person: Helen Arbogast
Email: harbogast@chla.usc.edu
Phone: 3233614697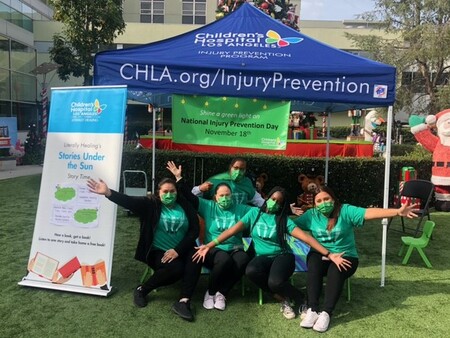 Injury Prevention staff @ QRR reading
Los Angeles, California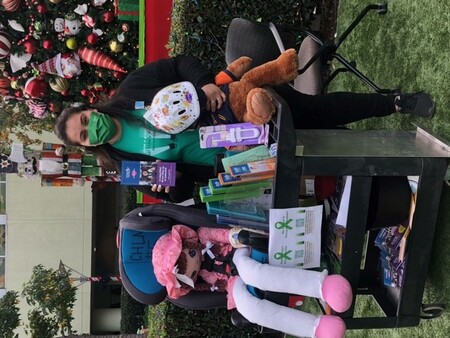 IP on Wheels Cart
Los Angeles, California