Pina Violano, PhD, MSPH, RN-BC, CCRN, CPS-T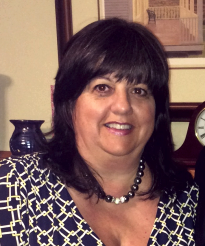 Manager, Injury Prevention, Community Outreach, and Research, Injury Free Coalition for Kids of New Haven
Pina Violano is the Manager for Injury Prevention, Community Outreach, and Research, for Yale-New Haven Children's Hospital. Inspired by the injured children she once cared for in her past role as a Critical Care registered nurse, Pina now extends her reach by developing injury prevention strategies on a local, state and national level.
Her collaboration with the city of New Haven on the Street Smarts Pedestrian Safety Initiative helped the Yale-New Haven Children's Hospital receive the designation of Injury Free Coalition for Kids of New Haven. The current focus of her injury prevention programs include establishing a car seat program that has provided over 350 car seats to high-risk families in need; the TXT U L8R campaign, a unique peer-to-peer initiative focused on the dangers of texting while driving, funded by the Allstate Foundation; and the Walk Safe Program, a program that educates children on safe pedestrian practices that is funded by the American Trauma Society.
Pina most recently received the 2011 Child Passenger Safety Technician of the Year Award for outstanding service to the field by the National Child Passenger Safety Board.
Pina is currently working on her dissertation for her doctorate in Public Health. Her research focus is racial and ethnic disparities in children < 12 years of age that are involved in Motor Vehicle Crashes.
Contact Information
Email Address:
pina.violano@ynhh.org
Phone Number:
203-688-3260 / For car seat questions: 203-200-KIDS
Mailing Address:
Yale-New Haven Children's Hospital
300 George Street, 4th floor, Room 449
New Haven, CT 06510