Joseph O'Neil, M.D., MPH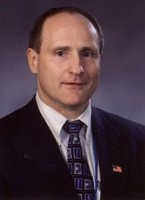 Clinical Assistant Professor, Injury Free Coalition for Kids of Indianapolis
Joseph O'Neil MD, MPH is a Clinical Assistant Professor of Pediatrics at Indiana University and is board-certified in Pediatric Neurodevelopmental Disability. He completed his undergraduate and post-graduate master's in engineering at Notre Dame University and received his medical degree and Master of Public Health from Indiana University. He completed his residency in pediatrics at Indiana University. Dr. O'Neil served as chairperson of the Committee on Injury and Poison Prevention of the Indiana Chapter of the American Academy of Pediatrics and is a member of the Section of Injury and Poison Prevention for the AAP. Dr. O'Neil serves as co-principal investigator for Injury Free Coalition for Kids of Indianapolis.
Contact Information
Email Address:
joeoneil@iu.edu
Phone Number:
317-944-4846
Mailing Address:
705 Riley Hospital Drive Room 1601
Indianapolis, IN 46202
Speaking Availability

Joseph O'Neil is available to answer your group's questions via telephone or e-mail.

Joseph O'Neil is available to travel to speak to your group in person.
Areas of expertise:
Bicycle Safety
Injury Mechanisms/Biomechanics
Pedestrian Safety
Playground Safety
Playground Safety
Violence Prevention
Window falls prevention
Water Safety
Firearm Injury Prevention
Motor Vehicle Safety