Danielle Laraque-Arena, MD, FAAP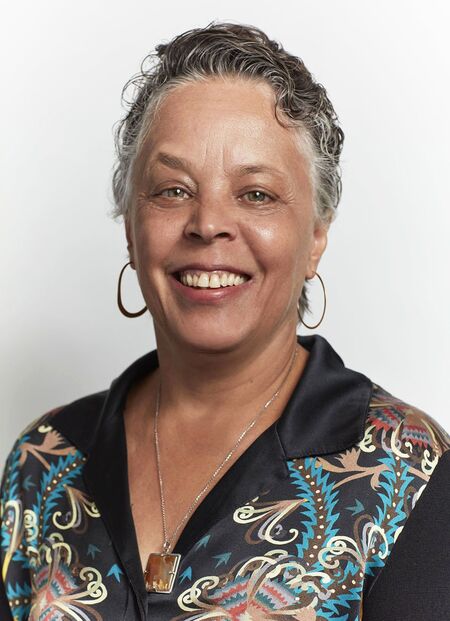 Associate Director, Injury Free Coalition for Kids National Office
Danielle Laraque-Arena, MD, FAAP is the Senior Scholar -in- Residence at the New York Academy of Medicine with the focus of health equity and health disparities, especially relevant to rates of violent injuries in the United States and globally. She is President Emerita of the State University of New York, Upstate Medical University. In September 2019 she joined Columbia University School of Public Health as an adjunct Professor of Epidemiology.
Dr. Laraque-Arena completed her medical studies at the University of California at Los Angeles obtaining a Bachelor of Science in Chemistry where she received the Roy Markus Scholarship (1977-1981) in support of her medical studies. Her internship and residency were completed at the Children's Hospital of Philadelphia, University of Pennsylvania (CHOP, 1981-84) where she was also a Robert Wood Johnson Fellow in General Academic Pediatrics (1984-86). She is an academic pediatrician who is sub-boarded in child abuse pediatrics and has founded 3 child protection teams. . Following her training at CHOP, she was a faculty member at the College of Physicians & Surgeons, Columbia University and Harlem Hospital Center where she rose to the rank of Associate Professor (1986-2000) and Director of the Harlem Pediatric Resource Center. During that period, she engaged in community-based participatory research in the three main areas of injury prevention, child maltreatment and adolescent high-risk behaviors. Her work in collaboration with Dr. Barbara Barlow, funded by the Robert Wood Johnson Foundation, became the national model for the Injury Free Coalition for Kids. She then accepted the position as Chief of the Division of General Pediatrics at the Mount Sinai School of Medicine (2000-2010) during which time she was promoted to the position of tenured Professor of Pediatrics and received the Endowed Chair as the first Debra & Leon Black Professor of Pediatrics and became Vice-Chair for Public Policy and Advocacy -continuing her injury prevention research, extensive fellowship training through funded HRSA/NIH grants and policy endeavors at the national level in firearm- related injuries. Subsequently, she accepted the position of Chair and Vice President of the Maimonides Children's Hospital of Brooklyn and Professor of Pediatrics (Investigator Track) at Yeshiva University, Bronx, NY. In 2015 she was appointed President of SUNY, Upstate Medical University. She joined the New York Academy of Medicine as a Senior Scholar in 2019.
Dr. Laraque-Arena was the lead author for the 2000 AAP policy statement on firearm-related injuries in children calling for policy changes to provide a safe place for children to live and play. She trained countless fellows in General Academic Pediatrics, General Internal Medicine, Environmental Health and Child Abuse Pediatrics and mentored faculty –several have focused on injury prevention and epidemiology. She has authored over 100 peer-reviewed publications and numerous other review articles, chapters, educational materials and her most recent publication, the book entitled Principles of Global Child Health: Education and Research, is illustrative of the necessary discussions of the impact of action research and a community pediatrics approach on global/local health. She now serves on the Editorial Board of Pediatric Medicine, Shanghai, China – the official publication of National Children's Medical Center in China and Children's Hospital of Fudan University.
Dr. Laraque-Arena's national and international work has focused on education and research addressing the needs of underserved populations. She has received numerous awards including the BEAR Award (2014) for Leadership from the Brady Center to Prevent Gun Violence in recognition of her years of work advocating for injury prevention efforts as exemplified by the ASK campaign; and the Job Lewis Smith Award (2010) a national award given for outstanding service in community pediatrics encompassing service to children through teaching, public service, and innovations in patterns of care. Dr. Laraque-Arena is the Past-President of the Academic Pediatric Association (APA). She was the 2001 United States Public Health Service Primary Care Policy Fellow (representing the American Academy of Pediatrics) and the New York State American Academy of Pediatrics (AAP) District II Chair and a member of the AAP Board of Directors (2012-2016). She was elected to the American Pediatric Society in 2005 and to the New York Academy of Medicine in 2000.
Contact Information
Email Address:
Dlaraque-arena@nyam.org
Phone Number:
212-822-7255
Mailing Address:
The New York Academy of Medicine
1216 Fifth Avenue
New York, New York 10029