Mary E. Aitken, MD, MPH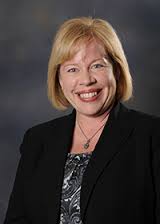 Principal Investigator,Associate Professor of Pediatrics University of Arkansas College of Medicine and Arkansas Children Hospital, Injury Free Coalition for Kids of Little Rock
Mary E. Aitken, MD MPH is an associate professor in the Department of Pediatrics, University of Arkansas for Medical Sciences. Dr. Aitken attended the University of North Carolina School of Medicine and completed a pediatrics residency at Johns Hopkins Hospital in Baltimore Maryland. She also received a Master's in Public Health degree with a concentration in epidemiology during a General Academic Pediatrics fellowship at the University of Washington. Dr. Aitken has served as co-director of the Center since 1997, and serves as Medical Director on Center injury prevention programs.
Dr. Aitken is a general pediatrician with clinical activities based at Arkansas Children's Hospital in the General Pediatric and Faculty Clinics. She participates in resident and student education in the outpatient and inpatient setting. She is also involved in education of public health students as part of the Maternal and Child Health Division of the UAMS College of Public Health.
Dr. Aitken's research interests include primary prevention of injury and assessment of health status and outcomes following injury. She has received funding for her projects from the Emergency Medical Services for Children Program of MCHB and other agencies. She was the 2000 recipient of the American Congress of Rehabilitation Medicine's Sidney and Elizabeth Licht Award for Excellence in Scientific Writing. Dr. Aitken is the recipient of a Robert Wood Johnson Generalist Physician Scholar award to pursue her research program evaluating measures of health related quality of life for injured children.
Contact Information
Email Address:
Aitkenmarye@uams.edu
Phone Number:
501-364-2716
Mailing Address:
800 Marshall St.
Slot 512-26
Little Rock, Ar 72210
Speaking Availability

Mary Aitken, MD, MPH is available to answer your group's questions via telephone or e-mail.

Mary Aitken, MD, MPH is available to travel to speak to your group in person.
Areas of expertise:
Injury Mechanisms/Biomechanics
All Terrain Vehicles (ATVs)
Research and Data
Research and Data