DiLenny Roca, MPH, MS, CPS Tech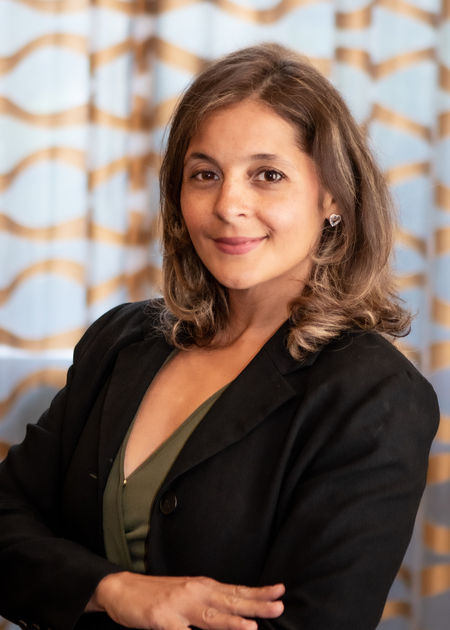 Injury Prevention Coordinator, Injury Free Coalition for Kids of New York (Children's)
DiLenny is the Injury Prevention Coordinator for Morgan Stanley Children's Hospital at New York Presbyterian/ Columbia University Irving Medical Center. Together with Jeanne Rubsam, Drs. Duran and Stylianos, her goal is keeping the children of the Washington Heights and Inwood communities safe and injury free. Warmer months are dedicated to bike and pedestrian safety. Year-round community education consists of fall prevention, safe sleep, burn, and poison prevention through safe-at-home programs. In addition to training on Stop the Bleed and Hands-Only CPR in partnership with Columbia's Office of Government and Community Affairs. As a certified car passenger safety technician, she provides one on one education to community residents. She also trains pediatric medical residents on CPS. She participates in community outreach through annual events such as Hike the Heights (CLIMB), National Night Out (NYPD), and Trailblazer Wellness Walk (Inwood Early College)
She is proud to bring her passion for injury prevention to Washington Heights and Inwood. As a teen, she enjoyed Highbridge Park, walking through Dyckman and 181st Street with her friends from J. F. Kennedy High School. Now, she helps to facilitate the creation of safer communities for children and families using the Injury Free Model and the A, B, C's of injury prevention.
DiLenny earned a Bachelor of Science from Columbia University, a Master of Public Health in Health Policy and Management from the Mailman School of Public Health at Columbia University, and a Master of Community Health Education from Teachers College. She is working on completing an EdD.
She is a wife, a mom to Mateo and BB, and a dog mom to Leo and Oreo.
Contact Information
Email Address:
dr146@cumc.columbia.edu
Phone Number:
212-305-6718
Mailing Address:
Division of Pediatric Surgery
NY Presbyterian Morgan Stanley Children's Hospital
Columbia University School of Public Health
3959 Broadway, NY, NY 10032