Julie Philbrook, R.N., DNP, MAN, MAL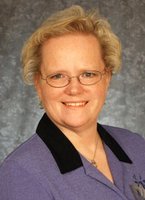 Trauma Prevention Specialist, Injury Free Coalition for Kids of Minneapolis
Education: No. Hennepin Community College Brooklyn Park, MN Nursing AD 1982 Metropolitan State Univ. St. Paul, MN Nursing BA 1991 Augsburg College Minneapolis, MN Leadership MAL 1997 Augsburg College Minneapolis, MN Nursing, MAN 2012
Professional Experience:
Julie Philbrook has been a registered nurse at Hennepin County Medical Center (HCMC) in Minneapolis, MN since 1983. . Her education includes a Bachelors Degree in Nursing, Masters degree in Nursing and a Master of Art in Leadership degree and Doctorate in Nursing Practice Degree? She has also completed a certification program in Parish Nursing through Concordia College in Minnesota. Ms. Philbrook has been the Trauma Prevention Specialist at HCMC since 1991. She has been the program coordinator for IFCK of Minneapolis since 2002. She has been the state coordinator for the THINK FIRST Brain and Spinal Cord Injury Prevention program for 27 years and served on the Minnesota Child Passenger Safety Advisory Board for 10 years. .She has spoken extensively at several local ,state, national and international conferences on the topic of EMS and injury prevention. These conferences include IFCK, the International BTLS conference,and The First Annual International EMS conference in Vladivostok, Russia
Ms. Philbrook has planned and coordinated countless trauma prevention programs including bike rodeos, high school mock car crashes, worksite programs, car seat safety events, youth sports safety education, and fall prevention for seniors. She serves on several safety committees including the MN Safe Kids Coalition and the Metro Area Safe Communities Coalition. She has conducted and published research on prevention related topics and also works with the media on a regular basis reporting on a variety of injury related topics.
Publication: Philbrook, J. EMS and Child Passenger Safety. MN EMS-C Resource Center Prepare. 1999. 1:5,p. 5
Philbrook, J.K., Franke- Wilson, N.A. The effectiveness of a peer lead smart driving campaign on high school students' driving habits. Journal of Trauma. 2009 2009:67(1) pp.S67-69.
Philbrook, J.K., Kiragu, A.W., Geppert, J.S., Graham, P. R., Richardson, L.M., Kriel, R.L. Pediatric injury prevention: Methods of booster seat education. 2009 Pediatric Nursing. 33:4 pp.215-220.
Philbrook, J. K. The effectiveness of a peer lead smart driving campaign on high school students' driving habits. Approaches in Critical Care. July 2010:4. pp.12-15.
Philbrook, J. K. Tragedy moves a family to take action to change seatbelt laws. Approaches in Critical Care. June 2011:6. pp.23-24.
Philbrook, J.K.(2011). Injury Prevention for Infants and Children Family Members; Encyclopedia of Family Health; Craft-Rosenberg & Pehler (ed). Sage Publications Thousand Oaks, CA .
Individual Awards: 2000-HCMC Excellence in Nursing Award 2001-Minnesota Injury Prevention Professional 2012- Minnesota Champion of Child Safety Award 2017- MN Towards Zero Deaths Child Passenger Star Award
Program Awards: National Association of Counties Achievement Award 1996- Mock Crash Scenario 1998- Child Passenger Safety Training Center 2002- Family Safety Resource Center 2018- Think First Community Involvement Award
Local/state Awards: 1997- All State Safety Leadership Award- H.O.P.E. for a Safe Community 1998- Minnesota Hospital and Healthcare Partnership Community Health Award 2003- Hennepin County Star Performer Award
Contact Information
Email Address:
julie.philbrook@hcmed.org
Phone Number:
(612) 873-8500
Mailing Address:
Truama Services (O9)
Hennepin County Medical Center
701 Park Ave S.
Minneapolis, MN 55415
Speaking Availability

Julie is available to answer your group's questions via telephone or e-mail.

Julie is available to travel to speak to your group in person.