Helen Arbogast, MPH, CHES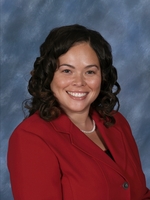 Injury Prevention Coordinator, Injury Free Coalition for Kids of Los Angeles (Childrens Hospital)
Helen Arbogast graduated from California State University Long Beach with a masters degree in public health (MPH, has Community Health Education Specialist Certification (CHES) and is currently pursuing her doctorate of public health at UCLA. Helen comes to Children's Hospital Los Angeles from the Los Angeles County Department of Public Health, Division of Chronic Disease & Injury Prevention. Helen has more than 10 years of public health experience in the coordination of intervention programs, development of marketing materials, collection and analysis of data, development of education materials, curriculum and presentation development. Her passion to bridge providers, hospitals, local government and community stakeholders to build safer communities for children and families has led her to Childrens Hospital Los Angeles where she is building up our Injury Prevention Program under the tutelage of Dr. Jeffrey Upperman, Director of Trauma Program, Associate Professor of Surgery.
Contact Information
Email Address:
harbogast@chla.usc.edu
Phone Number:
323-361-4697
Mailing Address:
Mailstop #100
4650 Sunset Boulevard
Los Angeles,CA 90027
Speaking Availability

Helen Arbogast is available to answer your group's questions via telephone or e-mail.