Resources > National Injury Prevention Day
The Injury Free Coalition for Kids will host a live one hour twitter chat on November 18th at 1:00 pm EST with Injury Free sites and their institutions to help inform people about the urgent need to prevent injuries and how everyone can play a role. To join the conversation use the hashtag #BeInjuryFree.
November 18th at 1 pm EST — #BeInjuryFree
Topics to be discussed include injuries caused by motor vehicle crashes, poisoning, safe storage of firearms, the need for safe sleep, home safety, holiday safety and other injuries often seen in emergency departments across the country.
Promotional Graphics
Click images to download a larger version.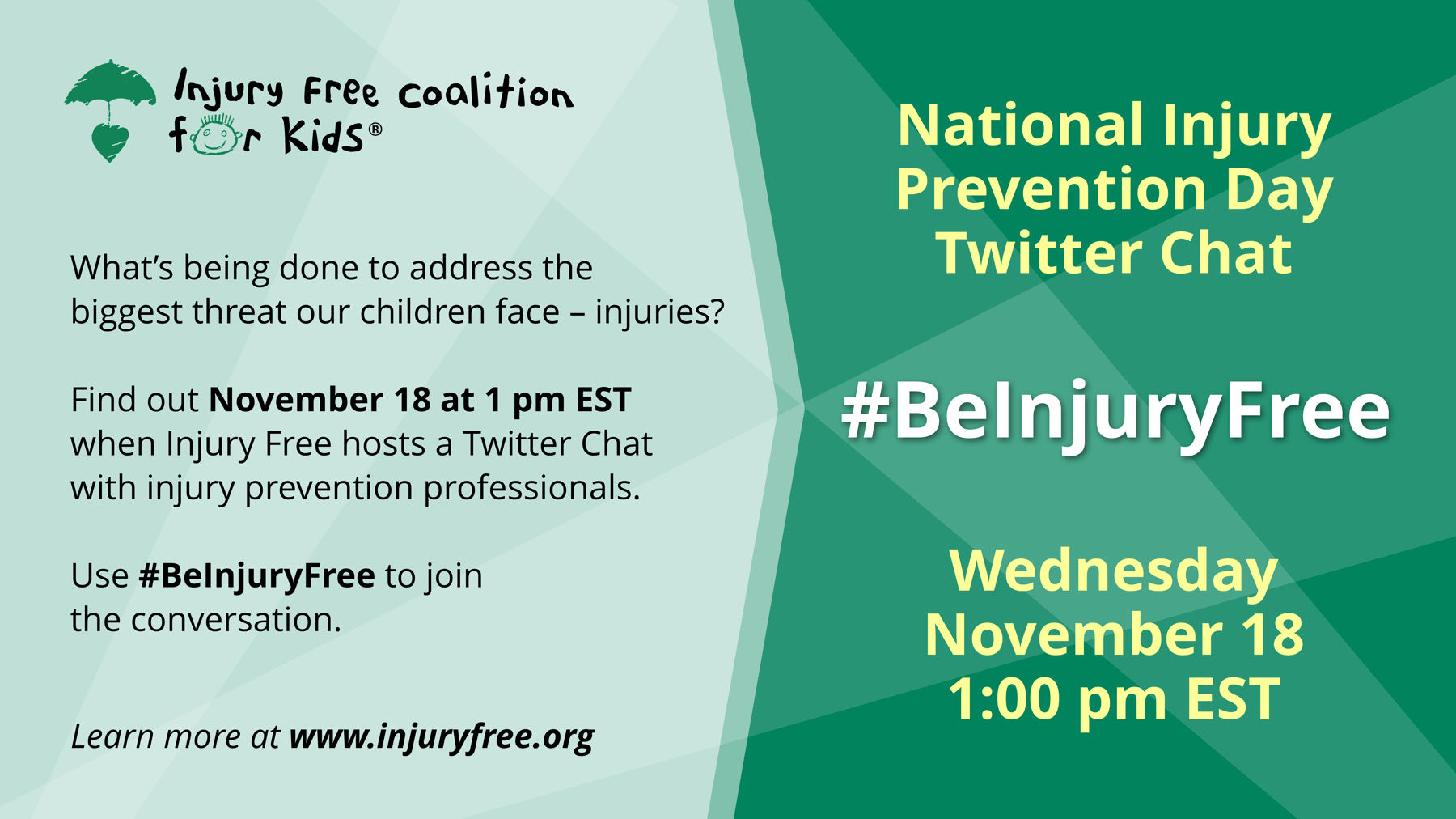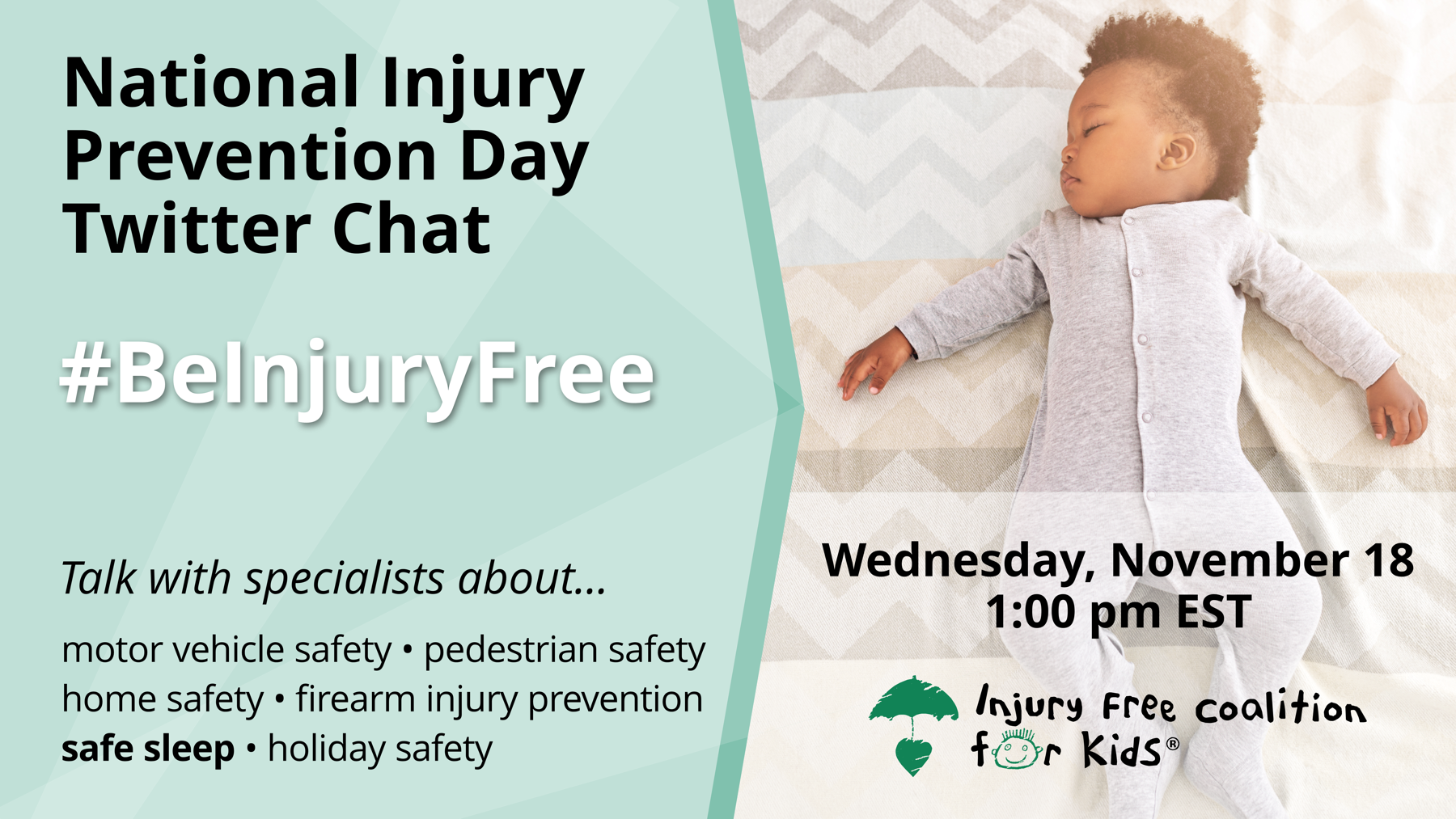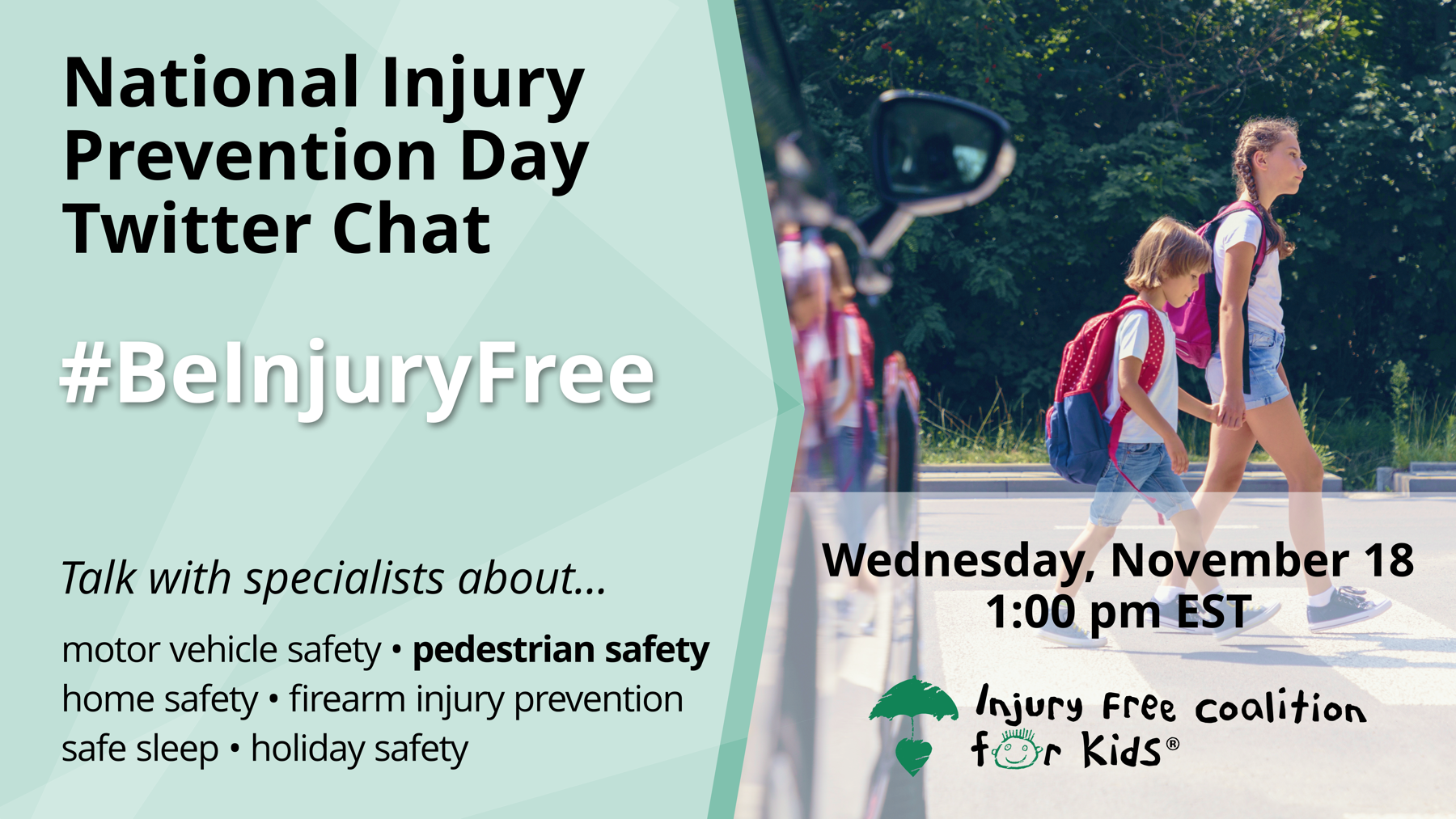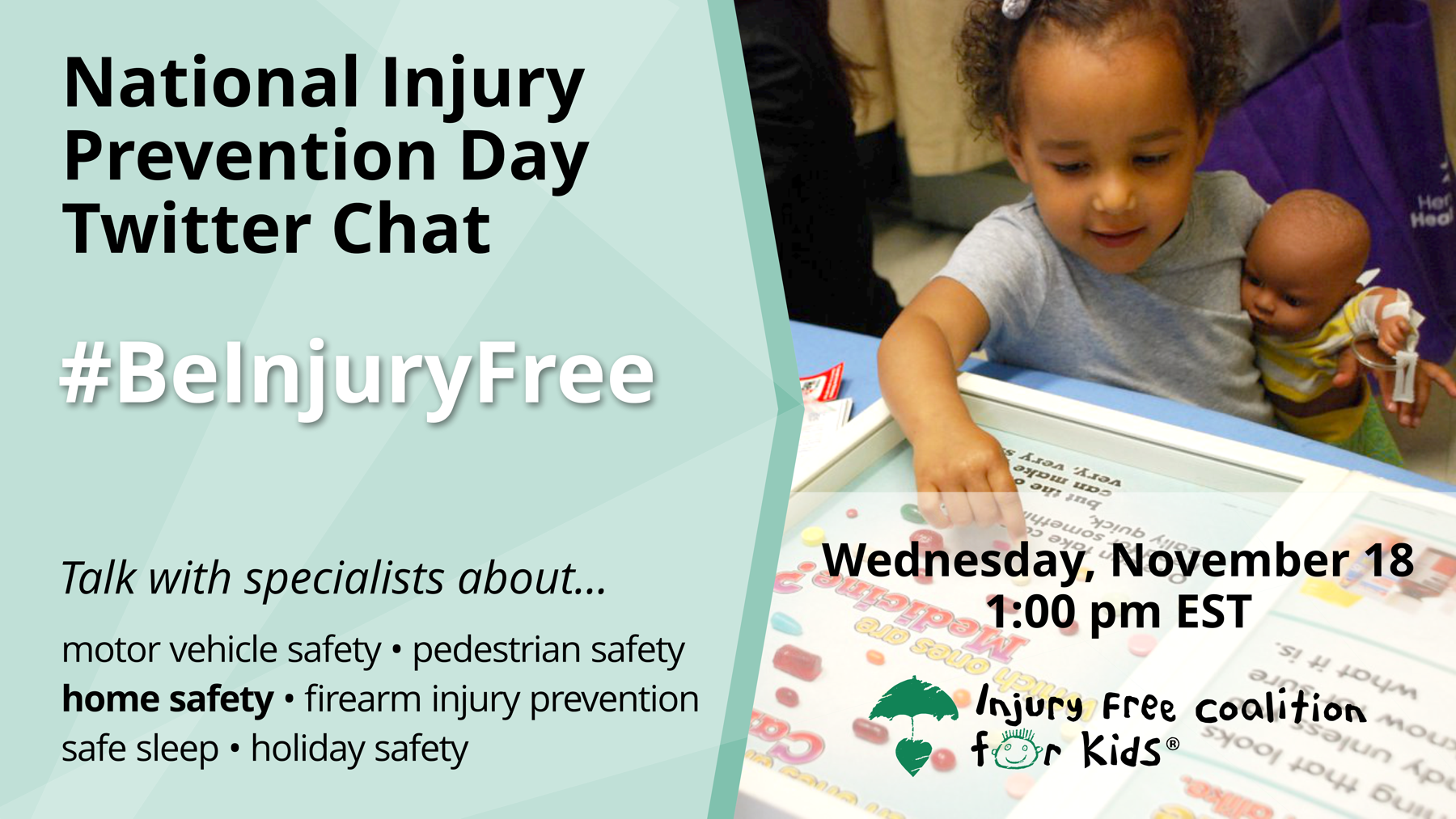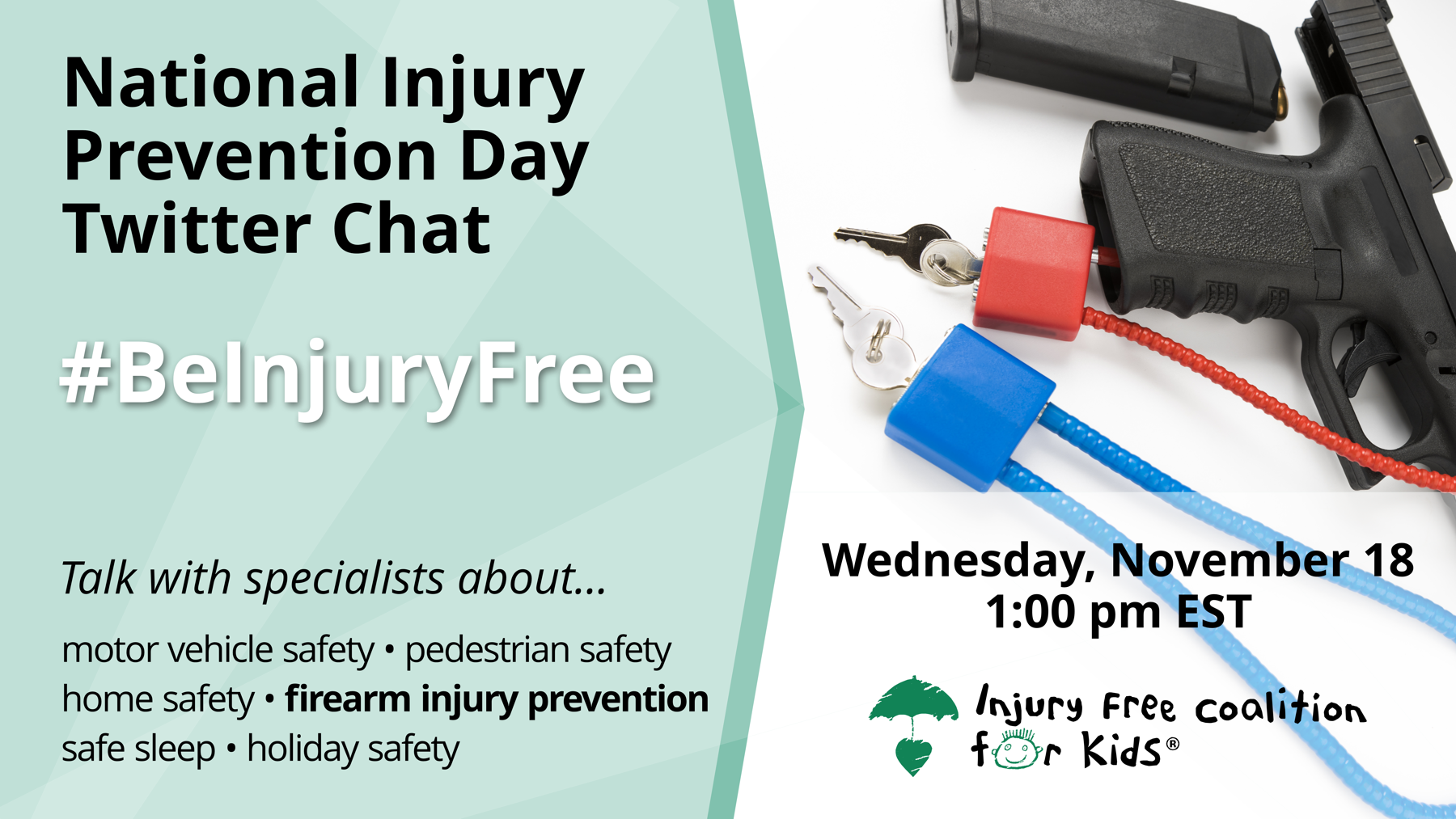 ---
---
Contact Information
Lenita Johnson
estelljohnson@sbcglobal.net