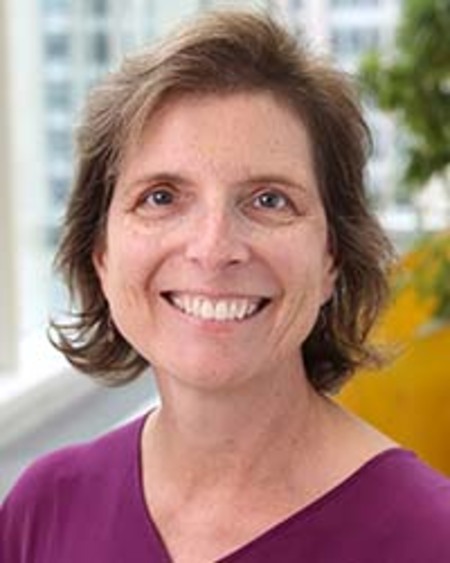 Karen Sheehan, MD, MPH
Medical Director, Injury Free Coalition for Kids
Lurie Childrens Hospital
Chicago, IL
Dr. Sheehan serves as the Medical Director of the Injury Prevention and Research Center at Lurie Childrens, the Associate Chair of Advocacy in the Department o Pediatrics at Lurie Children's, the Medical Director of SafeKids Illinois, the Interim Co-Director of the Mary Ann and J. Milburn Smith Child Health Research Program at Stanley Manne Children's Research Institute, the Medical Director of Strengthening Chicago's Youth at Lurie Children's, and the Director of the Health and Society Element Group at NIJ Feinberg School of Medicine at Northwestern. She is Professor of Pediatrics and Preventive Medicine at the Ann & Robert H. Lurie Children's Hospital of Chicago. Injury Free has known Dr. Sheehan as a long-term champion, injury prevention expert, collaborator, friend, and colleague.
If there is anything related to pediatric injury prevention, Dr. Sheehan is a willing participant to share expertise and care to the youth of Chicago. Starting during her pediatric residency, Dr. Sheehan was involved in the health care and social care of youth long before the words "social determinants of health" were described. As her colleague Amy Hill writes, "Dr Sheehan is a first-rate researcher and presenter. She presents on intentional and unintentional Injury Topics at national conferences and frequently serves as a moderator at Injury Free's annual conference. In addition to presenting at conferences, she is a frequent guest on local and national media. Dr. Sheehan has also been invited to testify on injury prevention topics before local and national political leaders. Finally, she has published research in multiple journals and serves as a frequent peer reviewer of academic work. Dr. Sheehan has played a critical role in developing injury prevention efforts at the local level that have led to city-wide change. One such effort was the Stop the Falls window falls prevention program which led to awareness and window falls reductions in Chicago. Another important effort was Safe at Play which focused on playground safety and inequality in Chicago playgrounds. Her work and research contributed to widespread changes at the Chicago Park District. These changes led to the development of the Chicago Plays Initiative which replaced each of the 500 Chicago Park District playgrounds which were aging and in various states of disrepair. Recently, Karen has been involved in statewide legislation on safe firearm storage."
Another colleague, Dr. Susan Sanguino, Senior Associate Dean of Medical Education at Northwestern Feinberg School of Medicine, writes " Dr. Sheehan realized before many others did the effect of poverty on health. She became a founding volunteer member for the Chicago Youth Programs (CYP), a youth development organization whose mission is to improve the life opportunities of at-risk youth. It is through my involvement in the Chicago Youth Programs as a medical student that I first met Karen. What struck me about Karen was how passionate she was about making a difference for everyone but in particular for those individuals who were marginalized or disadvantaged. During her Pediatric Emergency Medicine fellowship Karen founded a clinic at Children's Memorial Hospital (now the Ann & Robert H. Lurie Children's Hospital of Chicago) for the children of CYP. Over the last twenty-eight years I have worked side-by-side with Karen in clinic. Karen is an outstanding clinician but more importantly she is compassionate, patient and kind....... Throughout her career, Karen has consistently shown excellence in teaching and education. She has won numerous teaching awards from students and residents and was selected by the medical student body for induction into the Gold Humanism Society in recognition of her outstanding clinical care, leadership, compassion and dedication to service."
Dr. Sheehan exemplifies the spirit of the PI of the Year Award. Her continuous dedication to children and youth, her understanding of social determinants of health, poverty, and risk for injury, and her exemplary leadership to further injury prevention in all communities make her a most deserving recipient of the Injury Free Coalition for Kids PI Award.
###